Services
---
At Interlangues, we are here to guide you through each step of your English learning experience. We are happy to help you before, during and after your stay!
Are you interested in registering for a course?
Have you requested a quote and are ready to proceed?
Registration
Important: Please note that in order to study in Canada, you must abide by the Immigration requirements set forth by the Canadian government. Before applying, please check if you need a visa or study permit to enter Canada. Please click here to check: https://www.cic.gc.ca/english/visit/visas.asp
Immigration requirements change on a regular basis. Please visit the Citizenship and Immigration Canada website here: https://www.canada.ca/en/services/immigration-citizenship.html Please note that, following Canadian laws, Interlangues cannot provide immigration or legal advice.
After determining whether you are eligible for a visa or study permit, you may follow these easy steps:
Fill out our Online Application (link)
To do so, we will need to know your name, country of origin, the type of program you are interested in, the length of your stay and other relevant information.
Once we receive your application you will receive an email from Interlangues with a confirmation and a request for a language assessment, which can be done in person, once you arrive at our campus or virtually.
We will issue an invoice for payment and email it to you.
Once payment is processed, we will issue an LOA (Letter of Acceptance), which is a required and very important document for Immigration purposes and entry into Canada. Please make sure that all information is accurate as well as dates of study.
We will send you a welcome package outlining your program/package and any extra information requested at the time of registration.

Please note that health insurance is mandatory and may be purchased through Interlangues.

Closer to your travel date we will provide further support by sending you a checklist of what to bring.
We will also coordinate your arrival and follow up with our "Welcome to Ottawa" guidelines, which give you tips on the city, its people and how to get around.
First Day of Class
We love welcoming new students and showing them our campus! As soon as you walk through our door, you will become part of the Interlangues family. Everyone will strive to make sure you are happy and comfortable in your new surroundings!
You will receive a tour of the campus and an orientation session on your first day. We will inform you about our school and our approach. Our campus is respectful to all, inclusive and designed to make the learning experience a positive one. You will be given a locker and a student ID. Feel free to dress comfortably, bring your favourite writing supplies, come with snacks/lunch and make yourself at home in our spacious classrooms and lounge. Depending on the program, breaktime is normally at 10:15 am and lunch from 12 to 1pm.
We will always be happy to help you and look forward to meeting you!!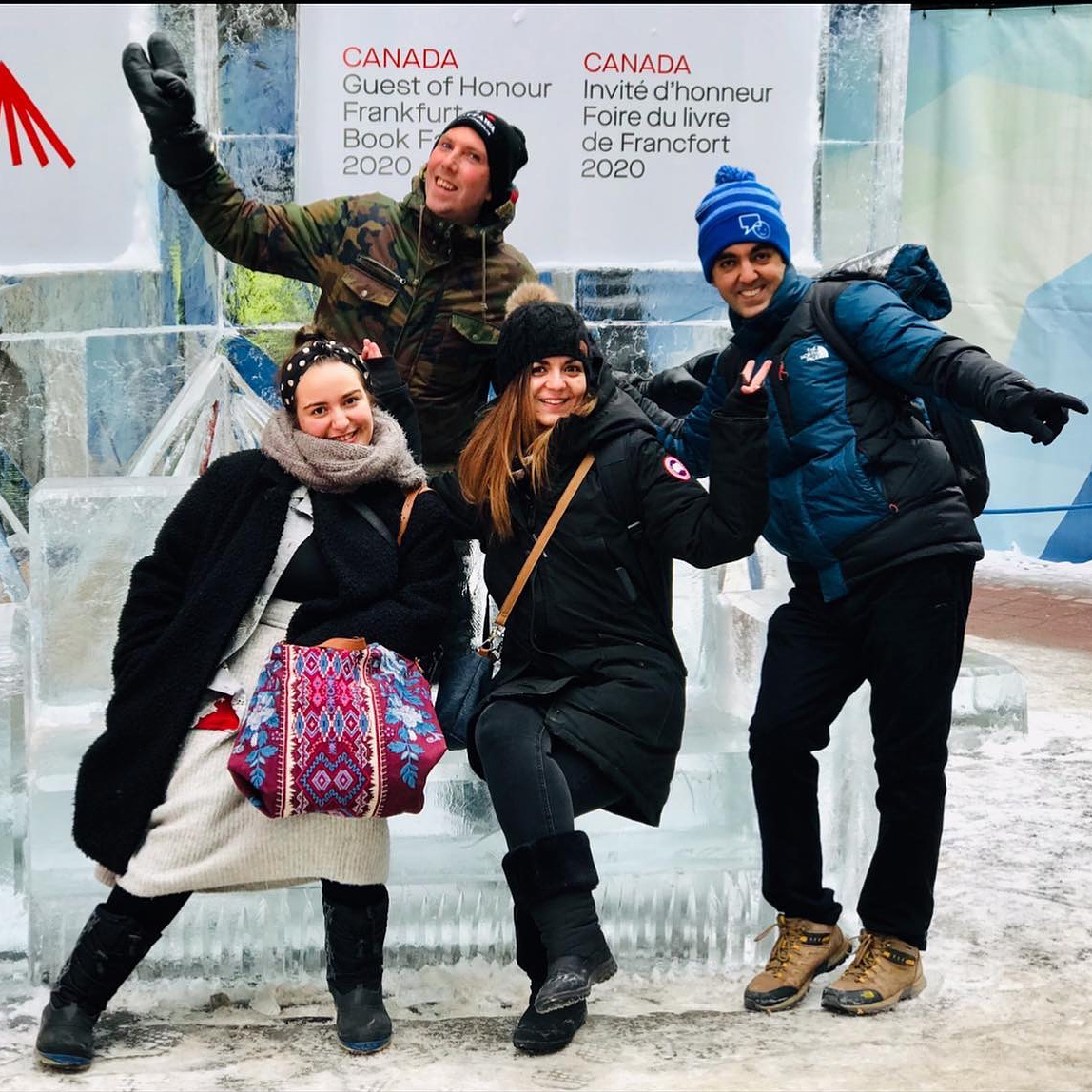 Last Day of Class
Fridays are special days at Interlangues. We hold our Graduation Ceremony and say goodbye to students, many of whom have been with us for many weeks and months.
It is a very special occasion which we love to capture on film and at which our students share stories and teachers celebrate the successes and accomplishments of the graduates. Students receive final grades, certificates and put a final bow on their hard work. Some tears are shed and many friendships are secured.
At Interlangues we often get the privilege of seeing old students return. Many also recommend family members and friends. We are sure your experience will be a very memorable one, too!
Accommodation and Homestay Services
We would be pleased to provide you with information on accommodation and homestay. Please indicate your preference on your application form.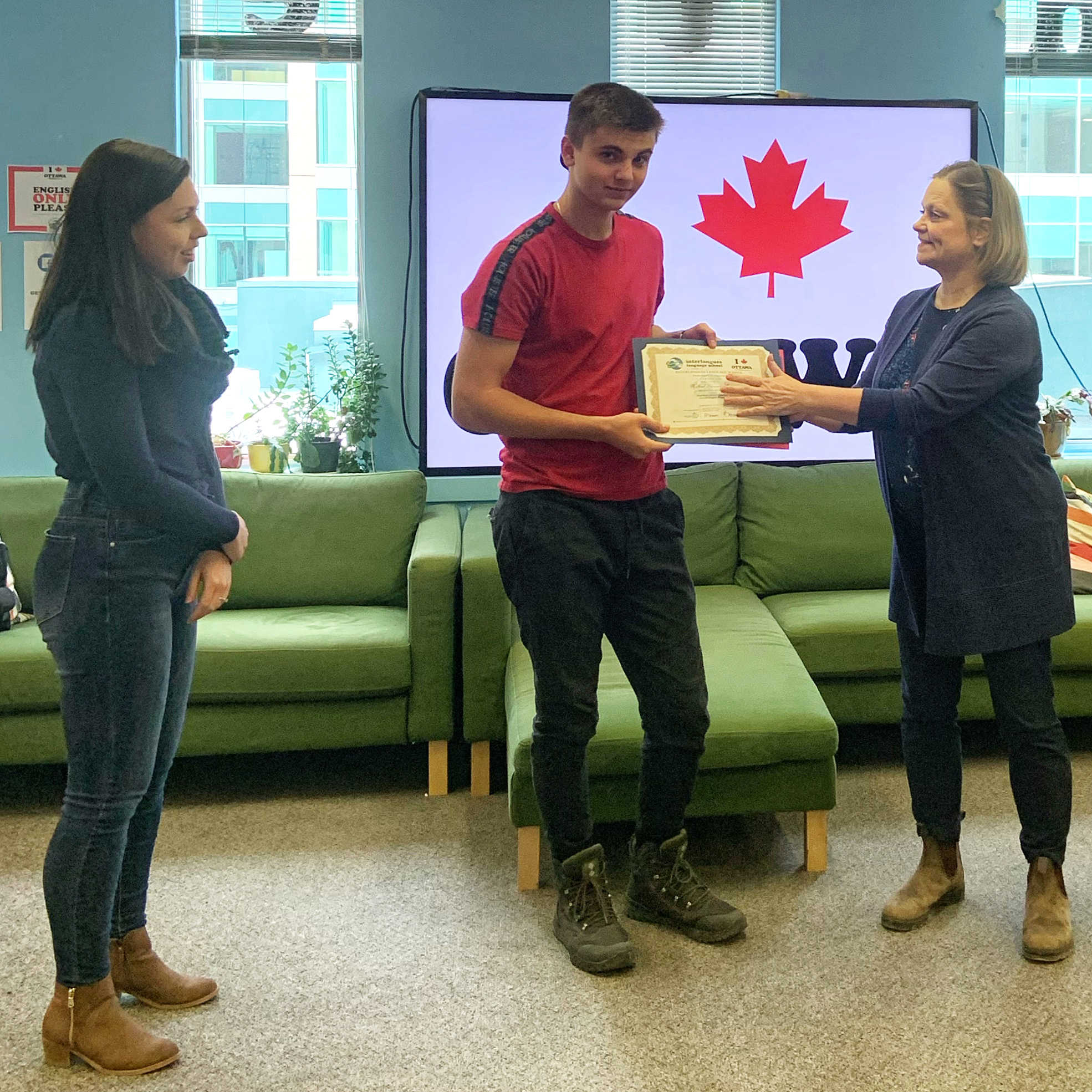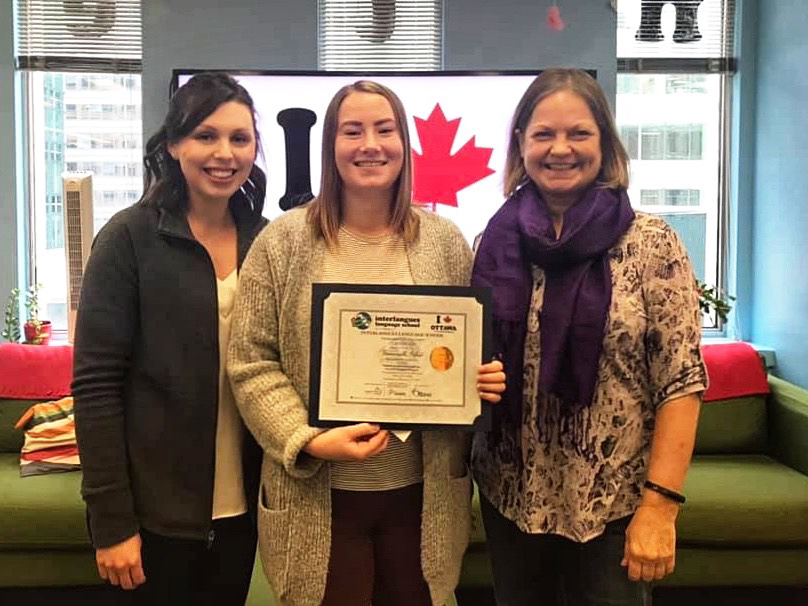 Ready to join the Interlangues family and begin your English journey?