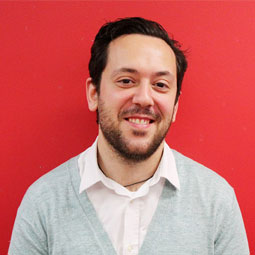 Name and nicknames: Joshua/Josh/Jam
Position at Interlangues: ESL Instructor
Education: Master's in applied linguistics and discourse studeies from Carleton University (on-going), Bachelor of Arts in English from York University & Celta
Languages Spoken: English, French, Russian
Countries I've lived in: Canada & Japan
Countries I've visited: Spain, Portugal, Morocco, Germany, Holland, the Czech Republic, Ukraine, Russia, USA, Mexico, Barbados, Gibraltar (British territory), Switzerland, France, Japan, and Israel
Favorite part of my job: Seeing the progress of my students and learning about their cultures
Favorite foods: Sashimi! Pineapple ice cream! I like food! Food tastes good!
Favorite movies: Plains, Trains and Automobiles, 400 coupe, Persepolis, Raising Arizona, Everything is Illuminated, etc.
Favorite music: The Descendents, The Dismemberment Plan, The Beatles, early Elvis Costello, John Spencer Blues Explosion
Favorite books: Edgar Allan Poe, Jonathan Safran Foer, Sergei Dovlatov, Fyodor Dostoevsky, Nikolai Gogol, etc.