Courses & Programs
---
Interlangues offers English language courses to students of all ages and levels. Classes commence each Monday and are ongoing throughout the year. From general to specialized programs to personalized packages, we offer students the highest quality learning experience provided by highly trained and experienced teachers, as well as unsurpassed, personalized service.
After assessing your initial level of English, we will guide you through the different stages of language acquisition, focusing on the four communication skills: speaking, listening, reading and writing, as well as the practical side of the English language, its day to day use.
Semi-intensive, intensive and super intensive options are available. Our Specialized English programs take into account your unique language needs and goals. We will also cater to your specific needs and budget and provide you or your organization with personalized programs. You can choose the course best suited to you, adjust your timetable or extend your stay at any time. We have very flexible scheduling options.
At Interlangues we consider break time as important as class time. English is ongoing. At lunchtime and breaks, we offer all students "monitored English". Our animators engage with all, allowing for an extension of the learning experience outside the classroom.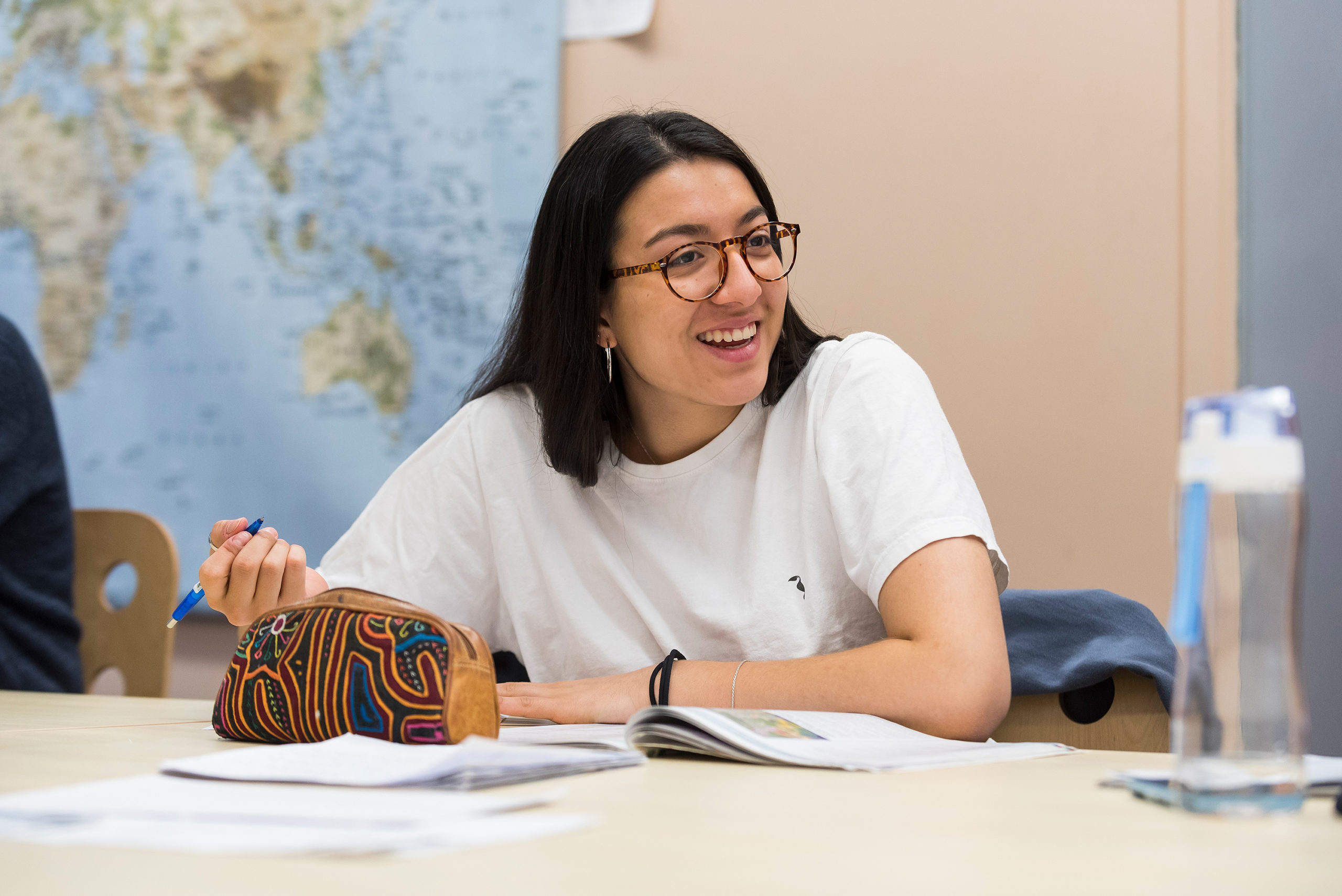 Ready to join the Interlangues family and begin your English journey?